Neuroticism vs. Emotional Stability
Psychology
Personality Psychology
Neuroticism vs. Emotional Stability
Have you observed some constantly anxious people prone to think negatively in every circumstance and always act pessimistically? On the other hand, a few are far from stable and know how to keep a balance between negative and positive emotions. Indeed, we see how strong people are who can handle their emotions very well and how pity we feel when we observe people facing complications dealing with their feelings. Why are they so different, and why do such differences appear? Few such questions will be elaborated further.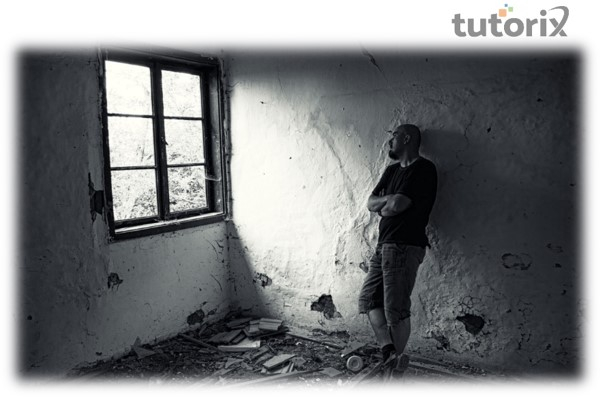 What is Neuroticism & What does Cause Neuroticism?
Neuroticism is a personality trait that comes under the Five Factory Model of personality domain. People with such traits are more prone to suscept negative emotions, distress, difficulty in problem-solving, and mental and physical illness. Neurotic personalities have difficulty coping with stressors and experience fear all the time for a more extended period; their emotions are heightened, and they are overwhelmed most of the time. Some signs and signals of such character are listed below −
Interpersonal relationships are affected, and no sense of closeness and affection is experienced.
Physical illnesses such as increased heart problems, asthma, lowered immunity, and IBS can emerge gradually.
Mental illnesses such as anxiety disorder, phobias, and panic disorder can evolve into neurotic personalities.
Increased risk of failure in work life or low mood to perform well in professional settings are significant symptoms of people with such personalities.
Now, let us move on to what causes neurotic personality. As per research, there is no specific cause that people experience neuroticism behavior, but rather a combination of genetic, social, and environmental factors leads to such personality. Most of the percentage is contributed by genetic factors, and the rest of the ratio is contributed by nurture facets. It is concluded that genetic factors play a role in a person's early development while environmental factors are donated in adulthood.
What are Emotional Stability and Its Importance?
The opposite pillar of neuroticism is emotional stability personality. Emotionally stable people tend to maintain a balance between good and bad events in life; they are far more optimistic in their way of thinking. Whenever a crisis ensues, they are likely to think abstractly and solve problems logically; thereby, it helps them to succeed in their work, personal and social life. Such personalities are calmer, even-tempered, and less likely to feel tensed or rattled. It is confirmed that their negative emotions are not heightened, but that does not mean they are high on positive emotions.
Further, let us discuss the importance of being emotionally stable in life. For a better future, a promising career, and satisfying interpersonal relationships, staying emotionally fit and fine becomes crucial. In addition, the focus remains functional when confidence is uplifted, brings a positive outlook in every situation, and helps you keep mentally and physically healthy. Therefore, being optimistic helps to bring emotional stability in life.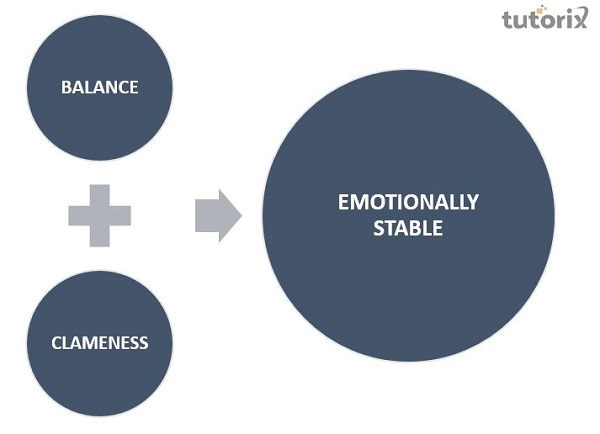 Neuroticism vs Emotional Stability
As discussed, the two domains are in detail, and now this text will delve into the differences that abide. One by one, each difference is explained in detail.
Emotional reactivity − as people with neurotic personality tends to observe and highlight only negative emotions, they fail to experience equilibrium by facing overreactions to bad outcomes. On the other hand, emotionally stable people know how to maintain a balance; therefore, their reactions to negative emotions are pretty steady.
Pessimistic and optimistic − suspicious are those who think that everything happens for evil and that their efforts will not count, as, in the end, nothing can happen well; evidently, neurotic personality faces pessimism in their life. On the opposite side, Optimists believe everything happens for good, and if they put effort into their work, they can surely yield good results; thus, emotionally stable people are always optimistic in their life.
Prone to disorders − neurotic personalities are inclined to experience mental health disorders and physical illness as their emotional reactivity is intense, causing harm to their health. On the other hand, people with emotionally stable traits have a fighting spirit that helps them combat disorders. Both personalities can experience conditions at some part of their due to various causes, but people with neurotic characteristics are more prone to face such illnesses.
Vulnerability − when a person is likely to be attacked or harmed either physically or mentally is a vulnerable human. People with neurotic personalities are more susceptible to cues than emotionally stable people as their response to negative events in life is always overwhelming.
Images Coming soon
What does Cause Such Differences?
Major causes are −
Firstly, individual differences play a vital role in creating a personality. People have specific preferences of their own according to which they act in their surroundings. Sometimes, emotional capacity deteriorates; therefore, people are liable to face neurotic personalities.
Secondly, genetic factors can also play a part; some dominant genes transferred from parents constitutes neurotic or emotionally stable characteristic, and accordingly, people behave in a certain way.
Third, environmental facets become essential; people's behavior depends on their surroundings. People with a highly traumatic past may lose the energy to maintain stability emotionally. Thereby, they tend to face neurotic traits.
Lastly, social factors are fundamental in deciding our personality; a private group, vocational organizations, family, teachers, media, and all such interpersonal interactions form personality. A person who watches more criminal genres is likely to develop a neurotic personality, whereas people who like philosophy can create emotional stability in life.
Conclusion
Finally, at the end of this guide, it concludes that emotional stability and neuroticism are two opposite ends as a domain in a five-factor model. Although no one likes to stick around in vulnerable situations and experience overwhelming negative feelings, one can surely get treatments to deal with neuroticism and try badly to become emotionally stable. It becomes evident to form a mental vision to enhance the quality of your goal, career, or life's mission.